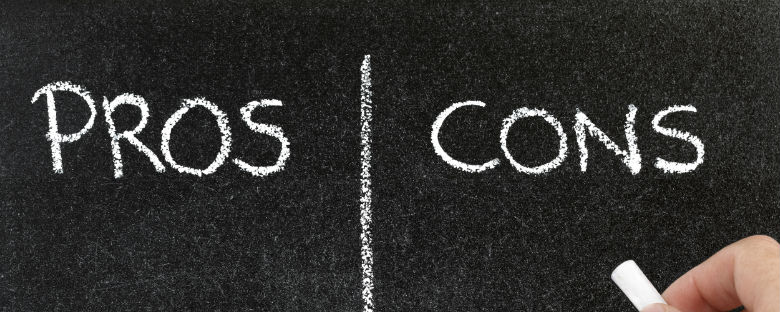 If you live in a deregulated energy market, shopping for a new energy provider can be a great way to save money on your monthly electricity bill.
When you shop for a new electricity provider, you'll instantly see offers from different suppliers in your area.  We want you to know what all of these products and prices mean so you can make the best decision possible for your new plan.
As you browse through these offers, whether they're offers for plans in Texas, Pennsylvania, Ohio, or other states, chances are you will see some offers say that they are fixed rate electricity plans and others that are variable rate electricity plans.
Knowing the difference can help you make the best choice possible with your new plan.
What Are Variable Rate Electricity Plans?
With variable rate plans, the amount you pay fluctuates with the market. This can mean your rate changes monthly or even hourly.  The benefit of this type of plan is that if the market price goes down, so will your bill.  However, in environments that experience extreme heat or extreme cold, the price per kWh may increase dramatically, causing a spike in your monthly bill.
While many are able to save over the long-run with a variable rate plan, for others the uncertainty of this type of electricity plan makes it difficult to budget for their monthly expenses.
Many consumers also like these plans because they typically do not come with an early cancellation fee, although it is important to check with the individual supplier first before signing a contract.
What Are Fixed Rate Electricity Plans?
When your new electricity provider offers fixed rate plans, it means that the price you pay per kWh does not change for at least three billing cycles, or the term of the contract, whichever amount is longer.
With an all-inclusive fixed rate plan, you can enjoy certainty knowing that the price you pay for electricity will not change, no matter what happens in the market. This can benefit you by preventing your bill from going up, but it can also mean there may be times where you are paying more than the market value for energy, should the market price go down.
Different fixed rate plans have different terms and conditions surrounding the expiration of their contracts and the length of term, so it is important to read the fine print before signing up for a fixed rate plan.
What's Better, a Fixed or Variable Rate Electricity Plan?
Both fixed and variable rate plans each offer their own unique benefits to their customers. Whether you find that fixed rate, or variable rate offers are best for your individual needs, it is important that you look through all of the deals of any plan before you sign up with a new supplier.  Make sure to read the contract from beginning to end to be fully informed of the type of rate being offered, the price, the length of the contract, terms and conditions, additional fees and the company?s clause on cancellations.
As a well-educated customer, and one that knows the differences between a variable rate electricity plan and a fixed rate electricity plan, you will be well prepared to shop for a new energy provider.
FAQ on Variable / Fixed Rate Plans
Where are variable rate and fixed rate electricity plans available?
Variable rate electricity plans, as well as fixed rate electricity plans, are available in all deregulated electricity markets.  This includes states like Texas, Pennsylvania, Ohio, Illinois, New Jersey, Maine, etc.  Check out a full list of deregulated states.
If I choose a variable rate plan, can my rates go up?
Absolutely.  While you might save money while the variable rate is low, there's always a possibility the monthly electric rate can go up when conditions in the market change.